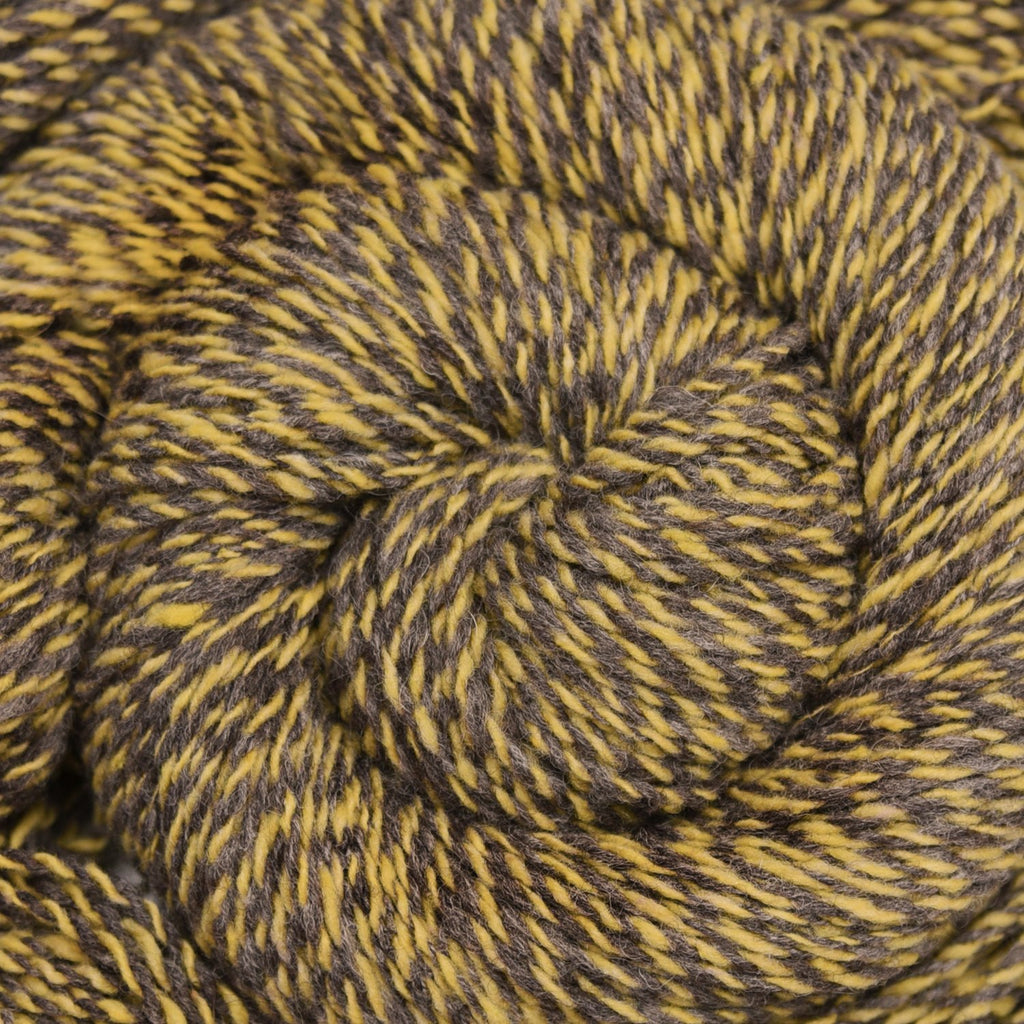 Handspun yarn - Columbia & Romney wool, worsted weight, 210 yards - Yellow & Gray 2
This yarn comprises one strand of natural gray Romney wool plied with one strand of mill-dyed Columbia wool. The dyed wool is mustard yellow.

This listing includes one skeins, at 210 yards and 3.7 ounces, for about 905 yards per pound, a worsted weight. 

This skein is a companion to "Yellow & Gray 1", and they could easily be combined for a larger project. The second photo shows both skeins, although this listing is for only one of the pair.
Romney sheep are a versatile breed, used for both wool and meat. They are well suited to damp and harsh climates, and have become popular all around the world. 
Columbia shere were one of the first developed in the US. Starting in 1912, Lincoln and Rambouillet sheep breeds were crossed and selectively bred to produce a good wool and meat breed adapted to Western range conditions.  Today, they are found throughout the country.

My skeins are wound on a full 2-yard niddy-noddy. If you don't have a large swift, let me know. Spun in a smoke-free, pet-friendly home.

Fiber: Romney & Columbia wool
Weight: 3.7 ounces, 105 g
Length: 210 yards, 192 m
YPP: Approx. 905
WPI: Approx. 8-12
Ply: 2 ply
Related Products