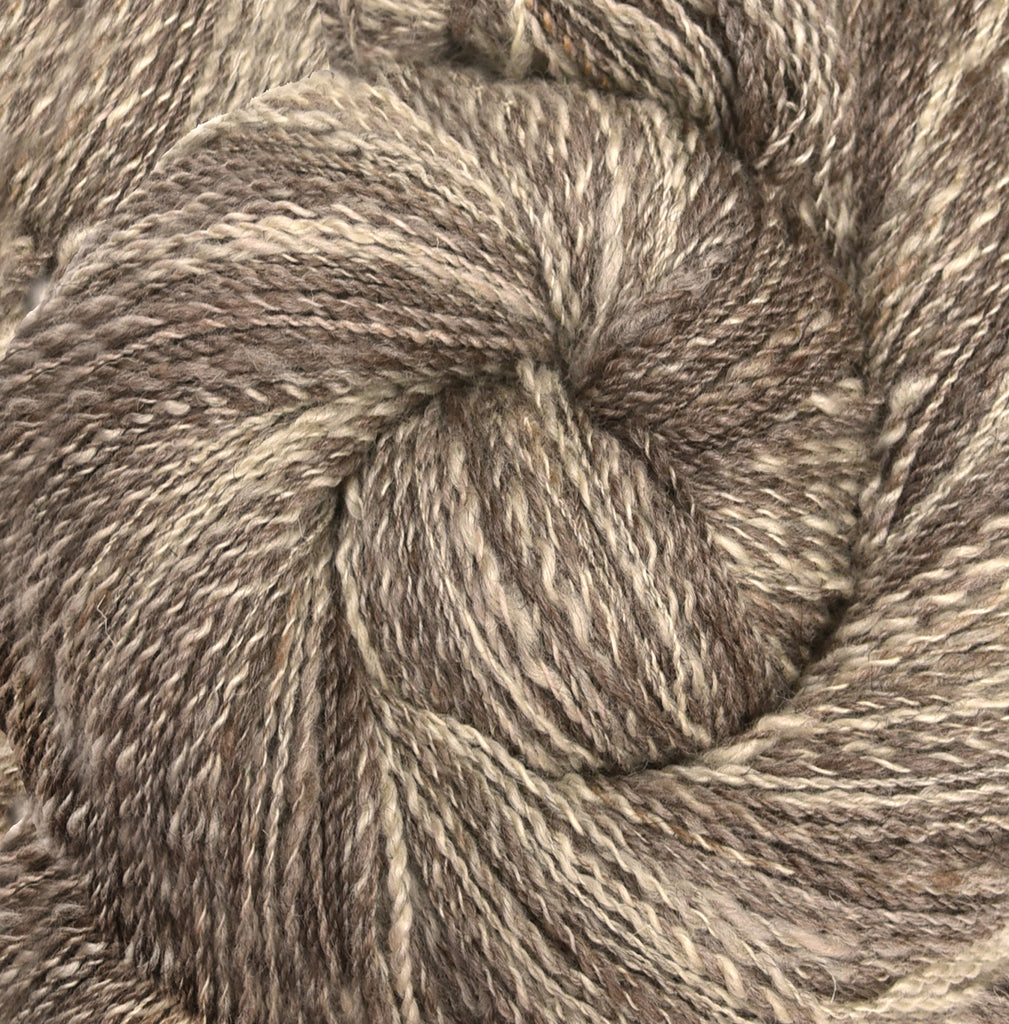 Handspun yarn - Wool, worsted weight, 500 yards - Natural Brown & White
This is a naturally colored yarn, comprising a strand of brown wool plied with a strand of white wool. This is a sturdy, rustic yarn, ideal for your medieval reenactment garments.

This listing is for one two-ply skein, weighing 7.6 ounces., spun at an average of 1055 ypp (yards per pound), a worsted weight. These 500 yards wrap at about 8-12. 

My skeins are wound on a full 2-yard niddy-noddy. If you don't have a large swift, let me know. Spun in a smoke-free, pet-friendly home.

Fiber: Wool
Weight: 7.6 oz, 216 g
Length: Approx. 500 yards, 457 m
YPP: Approx. 1055
WPI: Approx. 8-12
Ply: 2 ply
Related Products