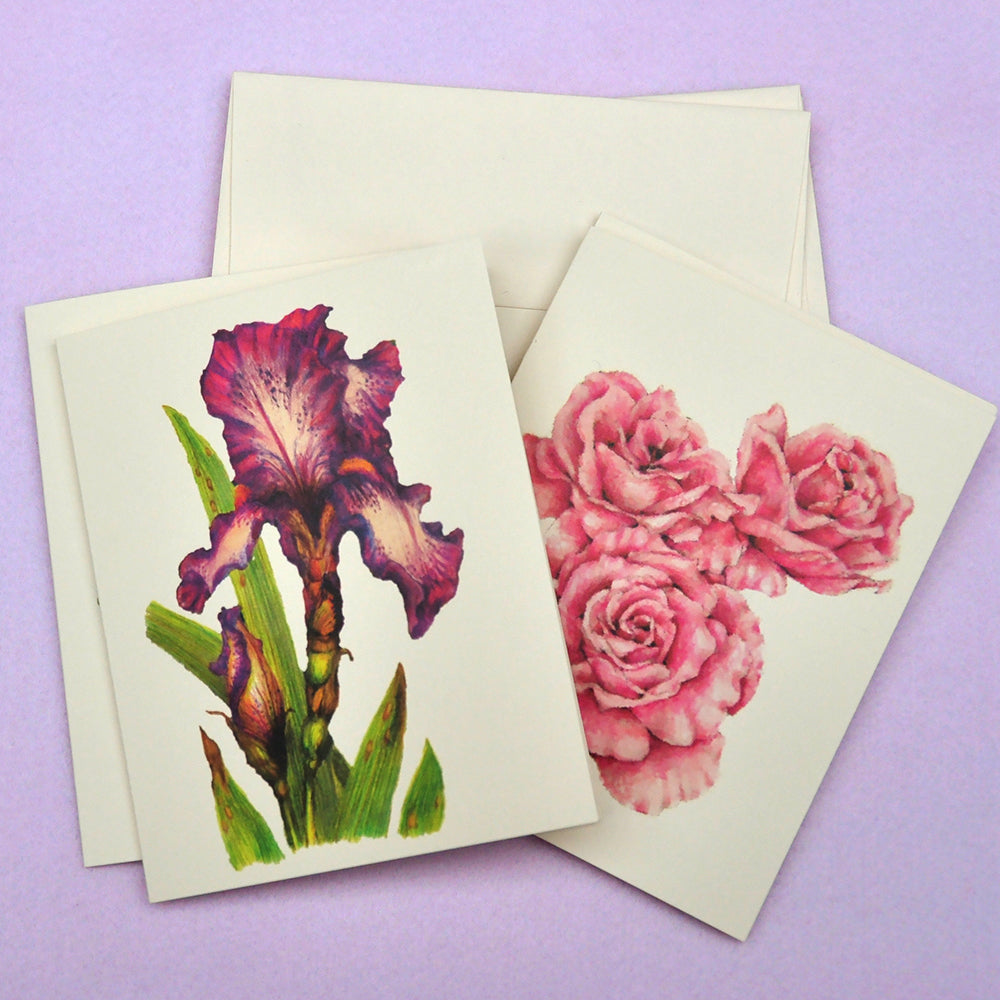 Blank Notecards, Set of Four - Proceeds to Charity - Original Drawings by Ilga - Roses and Iris
Blank Note Cards to Help Fight Hunger!
Covid-19 has increased food insecurity across the country. Here's a small way to help with the effort to feed people in need!
Ilga has taken some of her drawings and printed them onto 4.25 x 5.5 inch note cards, wrapped them up into packages of four, two pairs of artwork per package, with matching envelopes. For each $12.50 package that you buy (including FREE SHIPPING), $10 will be given to Feeding America.
Feeding America is a United States-based nonprofit organization with a nationwide network of 200 food banks and 60,000 food pantries and meal programs. Charity Navigator gives them a 4 out of 4 star rating (94.28 overall score). According to Feeding America, they provide 4.3 billion meals each year. A $1 donation equals 10 meals. That means that by buying this item you will pay for 100 meals!  What a great way to help out AND get some pretty cards to use or give as gifts. Great stocking stuffers!
https://www.feedingamerica.org/
Related Products