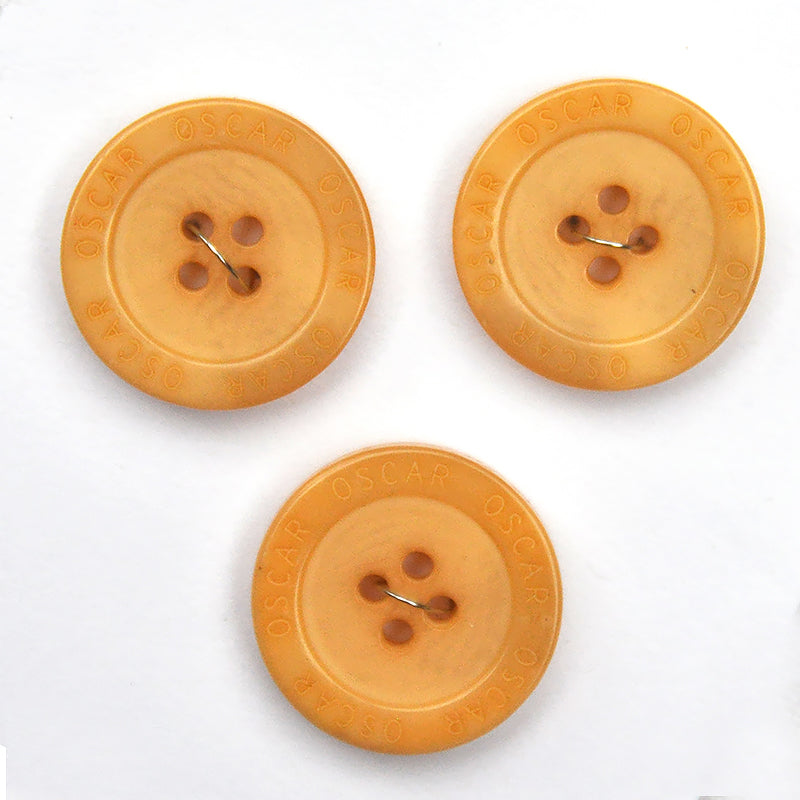 Amber Flat Buttons - Set of 3
A set of three plastic buttons, colored amber with slight patterning. The outer rim is imprinted with the word "Oscar". Four attachment holes.
Diameter: 7/8", 22mm
Height: 1/8", 4mm
We have sourced our buttons from a famous bead, button and finding wholesaler in New York's Garment District. Many of our buttons are vintage; some may be as much as 50 years old or older. All are in new and unused condition, which is to say that they are not salvaged from garments.
Packages that meet the USPS definition of a letter, meaning less than 1/4" thick, will be shipped as letters. Thicker packages must be shipped as parcels. We will always combine orders from both here and our Etsy shop for the lowest shipping costs, and refund any excess charges.
Related Products