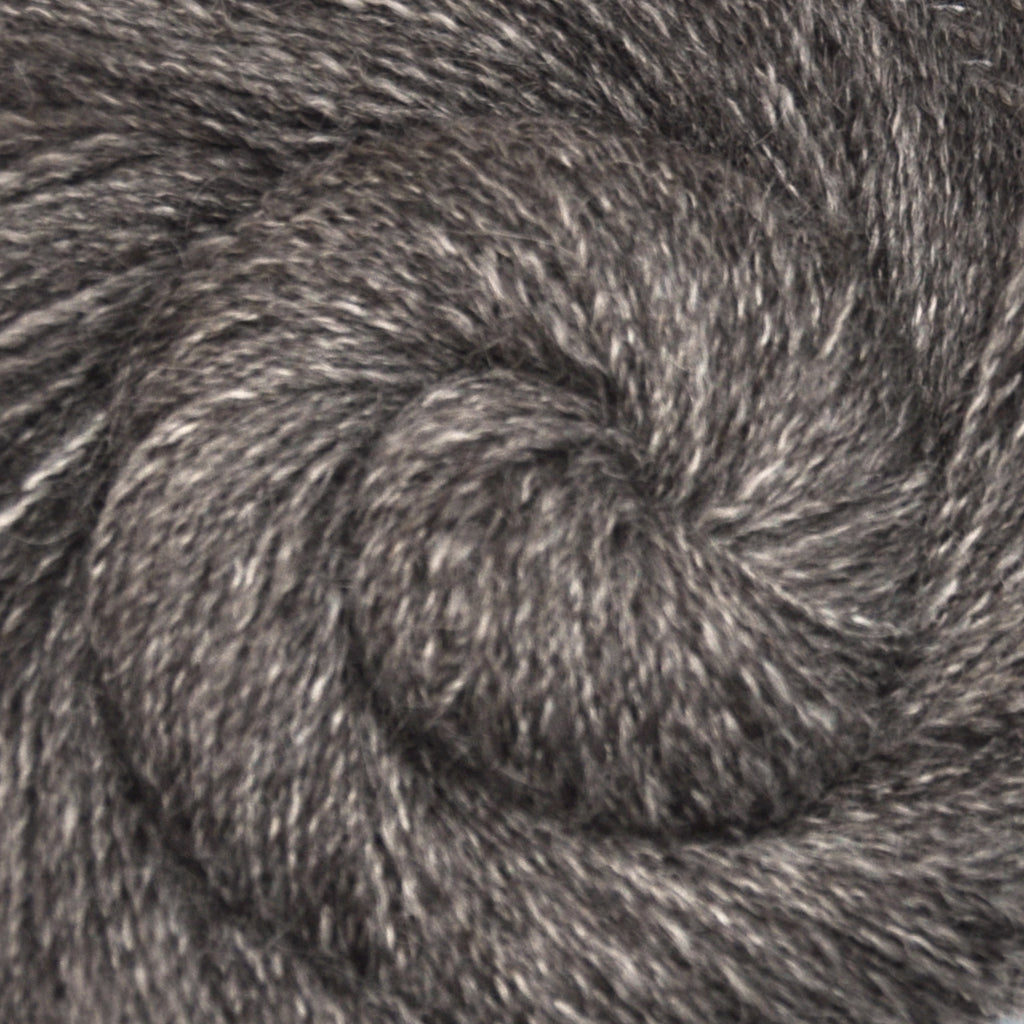 Handspun yarn - Gray Icelandic wool, worsted weight, 580 yards - Natural Gray
This is a naturally colored yarn spun from Icelandic wool. This is a sturdy, somewhat hairy yarn, good for your projects that demand durability, but may not be soft enough for next-to-the-skin use for some people.

This listing is for two two-ply skeins, sold as a unit. The first skein is 330 yards and 7.9 ounces, and the second skein is 250 yards and 5.9 ounces, making a combined total of 580 yards and 13.8 ounces. The average ypp (yards per pound) is 675, a heavy worsted weight.
Icelandic wool is dense, long fiber with good luster. This is one of the best felting wools in the world, as it is lightweight, water repellent, and breathable. it has a 34-36 micron diameter and average staple length of 3.5-4 inches. The modern Icelandic sheep is a direct descendant of the sheep brought to Iceland by the early Viking settlers in the ninth and tenth centuries, and are kept pure by strict rules about importing other sheep into Iceland. They are a north European short-tailed type.

My skeins are wound on a full 2-yard niddy-noddy. If you don't have a large swift, let me know. Spun in a smoke-free, pet-friendly home.


Fiber:  Masham wool
Weight: 7.9 oz, 225 g
Length: Approx. 475 yards, 434 m
YPP: Approx. 960
WPI: Approx. 8-12
Ply: 2 ply
Related Products