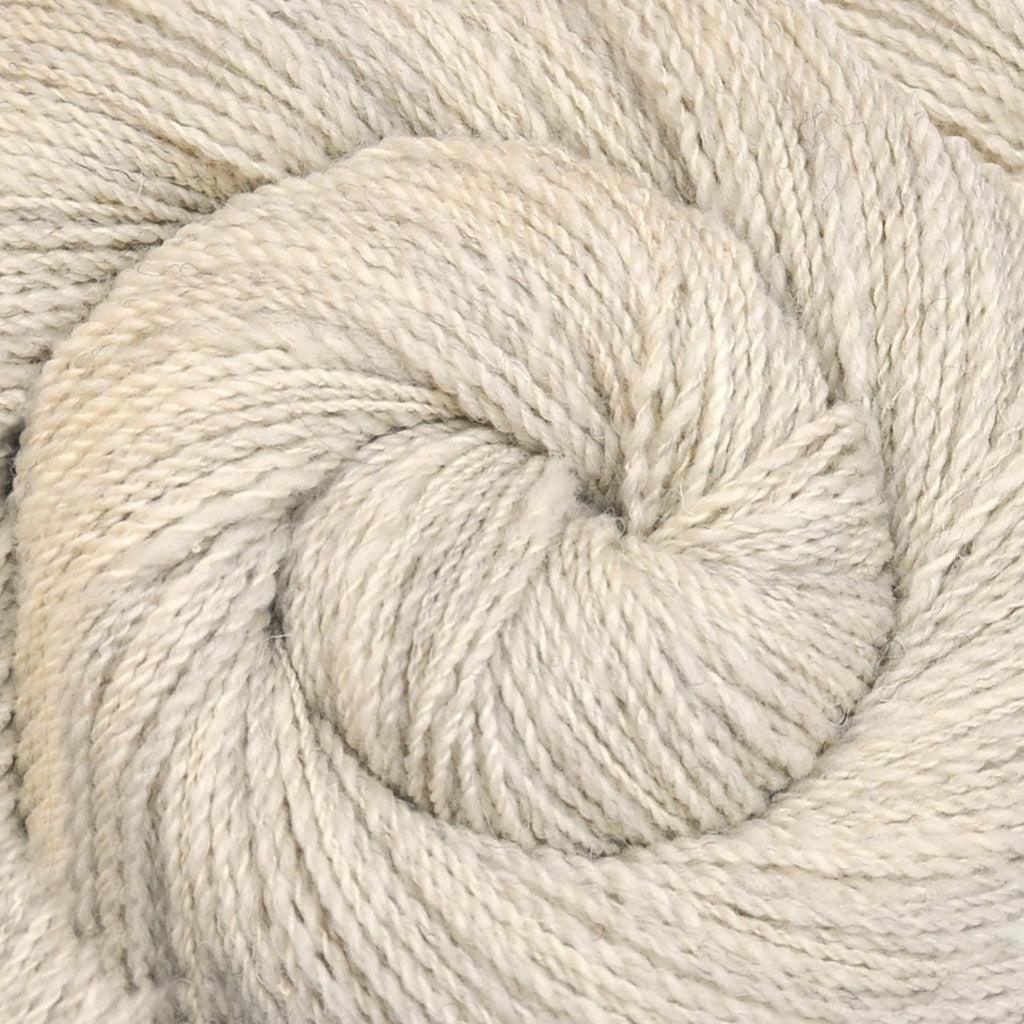 Handspun yarn - Natural color Stricken Lonk Wool, worsted weight, 240 yards - Natural White
This is a naturally colored yarn from the rare and ancient Lonk breed. The term stricken refers to fine black fibers scattered through the predominantly white wool, darkening the white tone without really standing out.

This listing is for one two-ply skein, weighing 4.2 ounces., spun at an average of 915 ypp (yards per pound). These 240 yards wrap at about 8-12. 

The sheep known by the evocative Anglo-Saxon name of Lonk are native to the Pennine Hills of England. It is an old breed, with possible references back to the 12th century, and one existing flock having full records back to 1740. The local monks are said to have made their habits from this wool. The sheep are a tough and hardy hill breed, currently considered as "at risk" by the Rare Breeds Survival Trust. They are large for a hill breed, with mottled black and white faces and large curly horns. 

Stricken refers to a light striation of brown and black fibers (not kemp fibers) running through the white base, creating subtle variations in color.

My skeins are wound on a full 2-yard niddy-noddy. If you don't have a large swift, let me know. Spun in a smoke-free, pet-friendly home.


Fiber: Stricken Lonk wool
Source: World of Wool
Weight: 4.2 oz, 119 g
Length: Approx. 240 yards, 219 m
YPP: Approx. 915
WPI: Approx. 8-12
Ply: 2 ply
Related Products