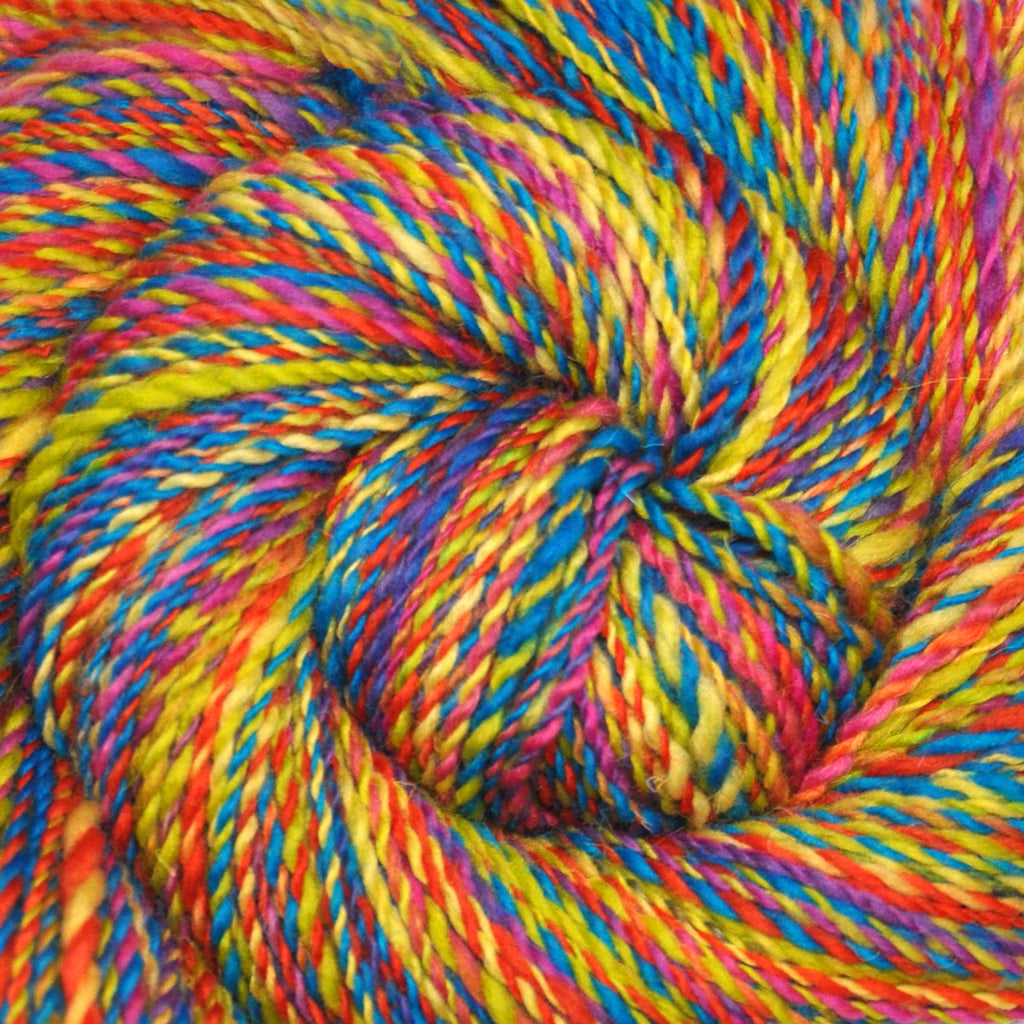 Handspun yarn - Stricken Andean wool, worsted weight, 235 yards - At the Beach
This handspun yarn is shades of 
yellow, green, purple, blue and orange
. It was hand painted in the wool here at Edgewood Garden Studio.
This listing is for one 2-ply skein, weighing 3.7 oz., spun at an average of 1015 ypp (yards per pound), a worsted weight. These 235 yards wrap at approximately 8-12. Like most handspun, it is somewhat thick and thin. 
This wool is from a llimited edition of stricken Andean wool. Most Andean sheep are a cross of Merino and Corriedale, found at high altitudes over 6500 feet in the Andes. Stricken refers to a light striation of brown and black fibers (not kemp fibers) running through the white base, creating subtle variations in color. The yarn should produce sturdy items with excellent stitch definition and a matte finish.
My skeins are wound on a full 2-yard niddy-noddy. If you don't have a large swift, let me know. Spun in a smoke-free, pet-friendly home.
Fiber: 
Stricken Andean 
Wool
Source: World of Wool
Weight: 3.7 oz., 106 g
Length: Approx. 235 yards, 215 m
YPP: Approx. 1015
WPI: Approx. 8-12
Ply: 2 ply
Related Products